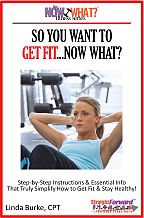 Buy "The Now What? eBooks" Here! Or go to Smashwords for misc. formats.
The Now What Fitness Series lays out the foundation of fitness in a concise and simplified manner, making for a collection of books that help the reader truly comprehend how to improve one's health and well-being from A to Z. I've broken fitness down into comprehensive concepts, giving anybody who truly wants to change their health and their lives in profound ways, the step-by-step tools and knowledge to do so. 
BEGINNING CARDIO TRAINING or CARDIO 101
Be sure and read the ACSM Cardio Guidelines before beginning cardio training. Also, check with your doctor before beginning this or any exercise program.

If you are just beginning cardio training, you will need to sort of ease into this. By that I mean, don't hit the street or treadmill running for an hour on your first day. Start out slowly (especially if you are in poor condition or very overweight) and increase your time by 5 minutes a week until you have reached your desired duration.

This is called progressive training. Since you are now exercising what was once a non-exercising body, you will also be utilizing the overload principle by making it work harder than it is used to. These are two of the essential fundamental principles of exercise. 

By starting out slowly and progressing in this manner we will avoid injury due to over-training. Be patient, but be persistent. All in good time my friend. Beginning cardio training is the hardest part. The main thing is to get started and stick with it. Here are a few RULES FOR THE ROAD:
Always check with your doctor before beginning cardio training or any exercise routine. 

Begin with 20 minutes' duration, working up to desired amount as described. 

Individuals who have been physically inactive or are in the poor or fair cardiovascular fitness categories should try beginning cardio training between 40% and 50% training intensity during the first few weeks of the exercise program at 

level 1.

For more experienced exercisers, the optimum cardiovascular training zone is found between the 70% and 85% training intensities. 

You may cross train with walking, elliptical, bike, or treadmill, etc., splitting your time between any or all of the modes of cardio exercise.

If you are biking or walking, make sure to get your heart rate into the desired and appropriate training zone.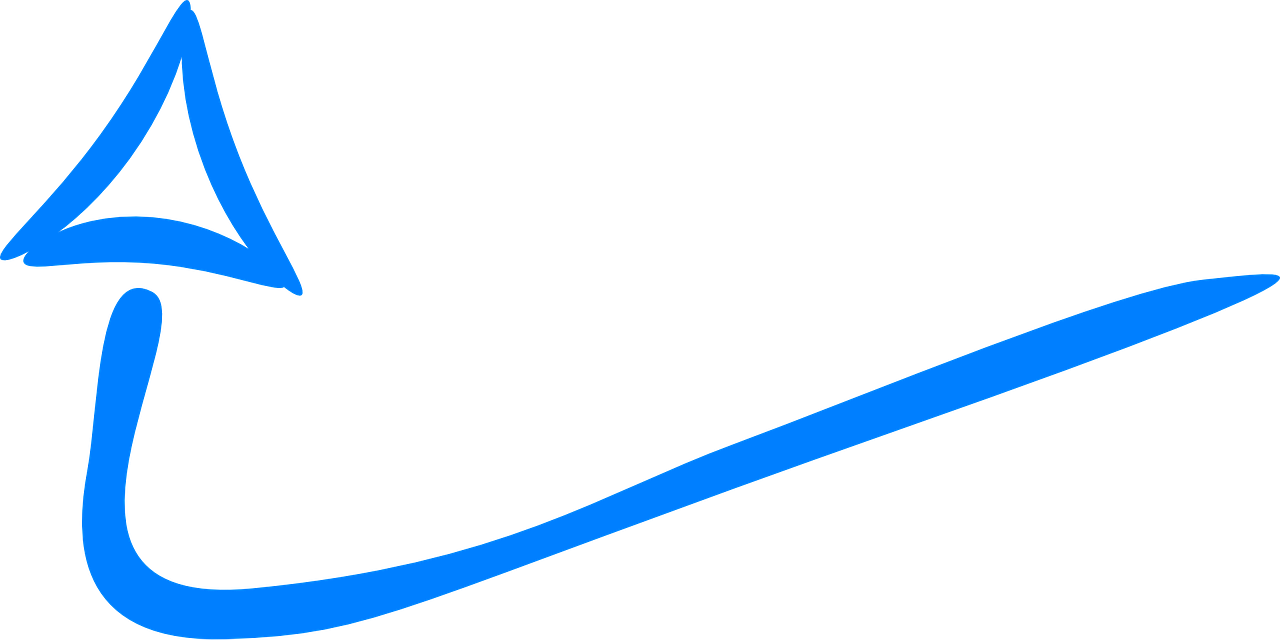 DON'T FORGET TO SIGN UP FOR YOUR FREE FITNESS NEWSLETTER IN THE BOX TO THE UPPER LEFT. THESTRAIGHTFORWARD FITNESS FLASH IS TOTALLY FREE AND FULL OF MORE EXCELLENT INFO AND FITNESS TIPS!

FINDING YOUR DESIRED INTENSITY TRAINING ZONE or THR

You will want to check your pulse every so often while exercising and try to assess on a scale of 1-10 how hard you are working and then compare it to what the max HR chart/THR chart says your heart rate should be. Alter your intensity accordingly, trying to stay in what you think is your zone.

As I discussed in the Target Heart Rate section, I believe you should use a combination of (THR) target heart rate, (RPE) ratings of perceived exertion, and common sense when exercising to find "your" training zone.

If checking your THR isn't your cup of tea, you may find it easier to go with the RPE. 

RATINGS OF PERCIEVED EXERTION OR RPE on a scale of 1 to 10 

Level
Feeling
1-2
Extremely easy. You can easily carry on a conversation.
3
Very easy. You can converse with almost no effort.
4
Moderately easy. You can converse with a little bit of effort.
5
Starting to get challenging. Conversation requires more effort.
6-7
Difficult. Conversation requires a lot of effort.
8
Very difficult. Conversation requires maximum effort.
9-10
Full-out effort. No conversation is possible.
ALWAYS USE THE TARGET HEART RATE 220-MINUS-AGE METHOD IN COMBINATION WITH OTHER INTENSITY-MEASURING STRATEGIES. With that in mind, here is a recap of the equation:

220 minus your age gives you an estimated maximum heart rate. Be sure and read the "

Big Honkin' News Flash

" on my Target Heart Rate page.
Multiply that times your target percentage for the estimated desired target heart rate.For example: A 45-year-old who wants to exercise at 75% THR would figure it this way: 220 - 45 = 175. 175 x 75% = 131 bpm. 
REMEMBER:

 Please use caution when using age group average maximal heart-rate tables and the 220-minus-age formula; this method has a variability of plus or minus 10 to 12 beats per minute (possibly up to 30) at least. 
LET'S DO IT!!
Below are 2 levels for beginning cardio training. Start with level 1. If after your first month at level 1 you feel ready to turn up the intensity, you may go to level 2. From there you can get creative with your interval training by changing the intervals around as you choose.


LEVEL 1
This is great for beginners and for people who want to do steady intensity training versus interval training. (Be sure to adjust to 40-50% if in poor condition.)
Level 1
65% to 75% or 4-5 RPE
WEEK 1
20 minutes moderate intensity
WEEK 2
25 minutes moderate intensity
WEEK 3
30 minutes moderate intensity
WEEK 4
35 minutes moderate intensity
INTRODUCTION TO INTERVAL TRAINING
Interval training is alternating short bursts of intense movement with a short period of less intense activity. By alternating intensity, you're training your heart to be stronger and more efficient. You get to work harder without having to increase the intensity of the entire workout.

LEVEL 2
This is for intermediate or higher fitness level individuals who wish to turn up the heat a bit with interval training. 

Level 2
Always warm up for 5 minutes and cool down for
5 minutes at moderate intensity
WEEK 1
1 minute high intensity, 3 minutes moderate
intensity (repeat 7-8 times)
WEEK 2
1.5 minutes high intensity, 3 minutes moderate
intensity (repeat 7-8 times)
WEEK 3
2 minutes high intensity, 2.5 minute moderate
intensity (repeat 7 times)
WEEK 4
2.5 minutes high intensity, 2 minute moderate
intensity (repeat 7 times)
Again, these times and intensity levels are not written in stone. They are meant to be guidelines to help you experience the interval training effect. Feel free to be creative and adapt these parameters to your fitness level.

BEGINNERS
When first beginning cardio training, the most important thing is to get moving and keep moving for 20 minutes. Start out walking for 20 minutes, 3 days a week. You will start with an easy warm-up, then 10 minutes of steady walking at an RPE of 4, 5, or 6, depending on your comfort level, and finally a 5-minute easy cool-down. 

After the first week, you may add 5 minutes to the moderate walking portion of the activity per week until you reach your desired duration. At least 20 minutes is recommended 3-5 days per week for heart health. For weight loss, you may work up to at least 30 minutes or more per workout. 
MINUTES
ACTIVITY
RPE
5
Easy Warm-up
3-4
10
Moderate walking
4-5-6
5
Moderate-to-Easy Cool-down
3
INTERMEDIATE: Pumping Up The Volume!
In the intermediate workout, you'll start with an easy warm-up of 5 minutes. Then you'll do 1 minute of vigorous walking, followed by 3 minutes of less-intense walking. The workout consists of three of these intervals.

As your fitness improves, you'll be able to work harder for that minute plus recover faster in between the intervals. The stronger you are, the faster you'll recover. Try using the following chart to stay on track.
MINUTES
ACTIVITY
RPE
5
Warm-up
3-4
1
Vigorous walking
5-6
3
Moderate walking
3-4
1
Vigorous walking
5-6
3
Moderate walking
3-4
1
Vigorous walking
5-6
3
Moderate walking
3-4
1
Vigorous walking
5-6
3-5
Easy cool-down
3
CHALLENGE: Rockin' and Rollin'!
This advanced workout increases the length of the intervals. Instead of working hard for 1 minute, you're working hard for 2. Notice that the recovery time has also changed to 2 minutes. 

IMPORTANT: Make sure you are able to recover between intervals. If you can't recover between the intervals, take the intensity down a bit or increase the recovery time by 30 seconds. 

Conversely, if you find you do not need that long for recovery, adjust the interval times accordingly. Try using the following chart to stay on track.